What it Means to Outsource Exit Interviews:
If your company experiences an increase in employee turnover and you are not sure why, it's time to deploy a better exit interview program. With best practice Exit Interview questions, you can predict who quits, when they quit, and why they leave: One way to get the best exit interview results is to outsource your exit interview data gathering. The goal of outsourcing exit interviews is to implement an easy, consistent, and informative exit interview process so HR teams move up the "HR value chain". Within finite time and resources, if HR spends time collecting data, they have less time to affect actual change. When an organization outsources exit interviews it means a third-party company conducts exit surveys with separating employees. The third-party exit interview expert asks the exit interview questions, provides a report that analyzes the results. The more experienced vendors also develop action items for the employer's improvement to retain top talent and build a more engaging company culture, get valuable suggestions and feedback from separating employees.
Advantages to leverage when Outsourcing Exit Interviews:
Save time and move HR up the value chain

Internal Exit Interviews are time-consuming, averaging 1.4 hours to communicate, remind, conduct, capture, code, file, and complete the process. If HR generalists (and in some cases HR Managers) spend part of their workday conducting exit interviews, when are they advancing recruitment strategies, promoting benefits, developing career paths, etc.?

With packed workloads of value-adding options, the lowest ROI is data entry. Even worse, many organizations that conduct exit interviews do not analyze or report on the findings. Without reporting the results in a meaningful way, your departments, divisions, or locations cannot understand why employees leave their specific entity. Without clear root causes, it is impossible to implement sustainable changes that compels staff to stay. It is ironic that HR teams spend so much time on gathering exit interviews, that could be spent affecting change from the data. Which ultimately undermines HR's value.

Increase Human Resource's impact with limited resources

If you had just one month to improve your company, how would you spend it?

Fixing typos on exit surveys
Entering data into forms
Making graphs on spreadsheets
NONE of the above

For some reason, when given all year, many HR departments choose to do low impact work. A third-party exit interview company frees Talent Management from data entry. HR team members can prioritize the organization's strengths and develop the most relevant programs that need to improve. The HR function can focus on more high priority tasks, which increases performance rates, employee morale, and completion of new people and culture projects.

When HRBP's can focus on the internal or external tasks that get ROI, the organization will be more successful attracting candidates, completing orders, increasing productivity, etc. The right talent accelerates an organization's services, innovation, and profits, ahead of competition. Fortunately, HR staff's work is more interesting. They use the data to become more knowledgeable to attract, motivate, and retain top talent. With a third-party company conducting and analyzing exit interview questions, Human Resources effort is on leveraging the data into real-world action items for change. To keep the most valuable employees, and competition doesn't steal them away, requires knowing AND doing what makes the biggest difference.

Gather more honest and meaningful answers

When employees leave their job, most don't want to burn bridges on their way out. To prevent separating employees from damaging relationships and references, third-party exit interview providers keep exit interview responses separate from the managers or internal staff that may have been the winter of their discontent. An independent third party creates a safe space for employees to give real honest answers. More people are more comfortable opening up and sharing their honest opinions to strangers than people at their own company. When people know that their identity won't be attached to their responses, they are even more inclined to answer truthfully to exit interview questions. An interviewer outside the organization provides an unbiased perspective which encourages the employee to share their truth.

EXITPRO BASIC: 90 DAYS UNLIMITED WEB-BASED EXIT INTERVIEWS

View Store

When honest answers are captured, the exit survey is more consequential because employees share strong insights that helps the organization surface root causes. Employees experience the company culture first-hand so when managers listen and apply their suggestions and feedback, it affects those who stay.

Employees see the strengths and weaknesses of leadership and the overall company and provide feedback necessary for advancement. Implemented feedback from exit interview forms increase employee engagement, raise employee Net Promoter Scores (eNPS), improve employee morale, and reduce turnover. Motivations to leave can be personal. Getting to the root causes makes it actionable.

Leverage the third-party exit interview company expertise

Ensure that professionals conducting your exit interview are trained. When selecting an exit interview vendor, ask:

How long have you managed exit interview programs?
What do you do with sensitive, illegal, or inappropriate responses?
How do you manage all the open-ended text/responses you capture so we can view/report on it?
What are the best practices to "open up" an employee that won't communicate?
Do you charge for exit interviews by number of calls, hours, or people contacted?

Real exit interview experts pinpoint and understand the true emotions the separating employees feel whether they themselves are aware or not. They are able to push the exit interview insights forward and help the company improve by capturing open and honest feedback, and achieve the goals of the exit survey more than the HR department has the time or resources to work through.

When outsourcing exit interviews, the trained interviewers know how to ask the right questions to get the right insights. They likely honed the specific areas to cover when they design exit interview questions:

Why they enjoyed working there
Why they want to leave
What the company can change
Evaluation of employee-employer relationship
Discussion of any unsettled issues

These exit interview experts also know how to ask follow-up exit interview questions to dig deeper and gather more meaningful answers. If an individual initially responds very vaguely, the interviewer can gauge the tone of voice or emotion in the response and find a way to ask more in-depth questions to get better, stronger answers. These specific and detailed answers will allow the organization to truly understand their strengths and areas to improve and work through them to enhance the company.

Build a positive reputation for the company

When employees quit, they hold the reputation of their former employer on their backs. If they leave on a bad note, they are more likely to share with whomever they come across next. Those last few interactions are an opportunity to leave a positive impression on employees as they part ways.

Many separating employees appreciate and value when leadership listens to their opinions and provides them a voice to share suggestions and general feedback. Using a third-party exit interview expert shows exiting employees that Leadership cares about what they have to say and want to hear their most honest insights and suggestions. With this positive impression on their way out, the individuals are more likely to share great qualities of the company rather than any negatives they may have felt previously. When the company shows they value their employees, it preserves the reputation of the organization and ensures that the alumni will positively refer to the organization in the future.
Achieving the Benefits of Outsourcing Exit Interviews: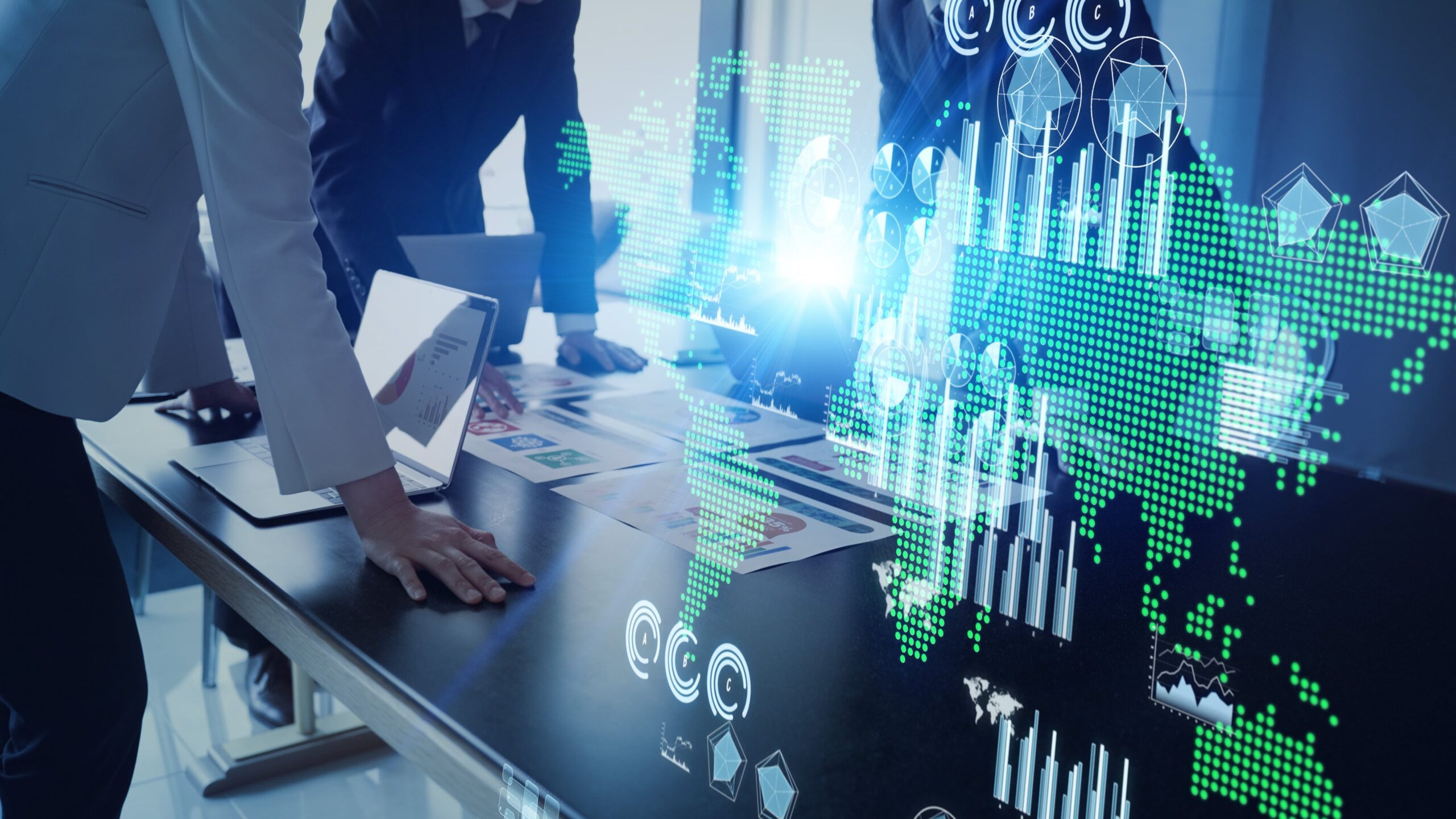 Since there are many advantages to outsourcing exit interviews, it's important to know the benefits and get the most out of an exit interview partner. When the third-party company creates turnover analytics, or trending reports, or summary of the exit interview results, they will provide your organization with action items they recommend based on the feedback from separating employees. Listening to and acting on specific insights and strategies they increase retention and prevent future turnover an average of 5-10%.
They may suggest leadership to navigate investments in a different area, add more employee benefits, test out different meeting styles so the company culture changes onsite. There are over 60 kinds of programs/investments organizations can implement so staff is connected, appreciated, and engaged in the workplace. When leaders understand exactly why employees leave, you can prioritize the methods to improve retention. One of the fastest and lowest cost ways to do this is to outsource your exit interviews and act on the results provided.
Conclusion:
Outsourcing exit interviews relieves data entry from an HR department and shifts focus to other high priority projects. It also provides an organization with the most honest, actionable insights from separating employees. Using a third-party exit interview vendor provides reports and summaries containing honest data-driven action items from trained professionals that will improve talent acquisition, motivation and morale, and long-term retention.
In a rapidly evolving labor market, the key competitive advantage is to pinpoint why your employees quit and what you can do to keep them around. Outsourcing exit interviews with a third-party company leads your organization to create a company culture so engaging that your employees never want to leave.
References (MLA Format):